Best Maui beaches to get married
Here's our top picks for the best Maui beaches to get married.
Destination weddings have an entirely different kind of vibe. They are an adventure as you get to experience the most special day of your life in a beautiful place of your choice.
They are fun, memorable, and affordable as you don't have to spend a fortune on many guests. You can have an intimate wedding with only a few family members and close friends. You also get a chance to spend quality time with your partner, doing all sorts of romantic and fun activities.
Maui island of Hawaii can make up for a fantastic place to hold a destination wedding. It gives total romantic vibes. The beautiful beaches, stunning coastline, atmosphere, and many historical and cultural attractions will captivate your imagination.
Maui also offers many romantic activities to do like watching the sunset from Haleakala, hiking to the highest point for a beautiful view, taking a romantic walk on the beach, surfing or swimming.
If your dream wedding is to get married on a beautiful beach surrounded by the most important people you love, Maui is the perfect place for you.
Here is the list of some of the most beautiful beaches on the island of Maui, Hawaii:
Maluaka Beach, Makena
It is among the top beaches in Maui because of its stunning beauty, clear waters, soft white sand, and a paved beach walk which made it ideal for weddings.
White Rock beach (Palauea Beach)
Sunrise engagement video and drone video at White Rock Beach
This beach has it all; soft white sand, crystal blue water, palm trees, lava rocks, and stunning sunsets. The place is perfect for a small, cozy wedding. 
Po'olenalena beach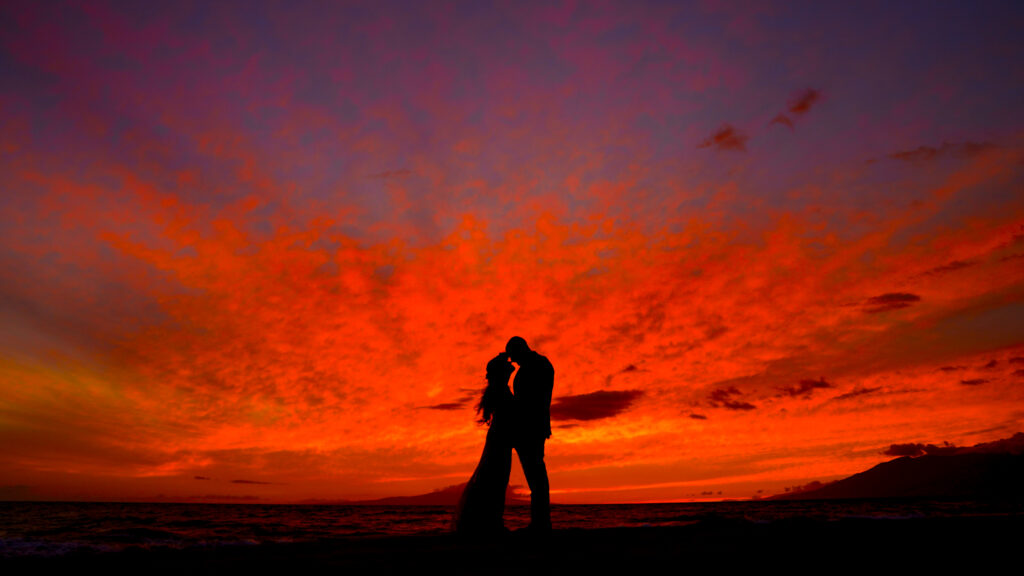 This is a fairly large beach with beautiful sunsets. I love filming here because everyone can spread out and we can get great shots where it looks like you two have the beach to yourself. 
Ironwoods beach (Oneloa Beach)
Ironwoods beach is located the north of Kaanapali and Kapalua bay. It is a white sand beach with aqua blue water. The dramatic rocky cliffs on either end of the beach make it truly epic.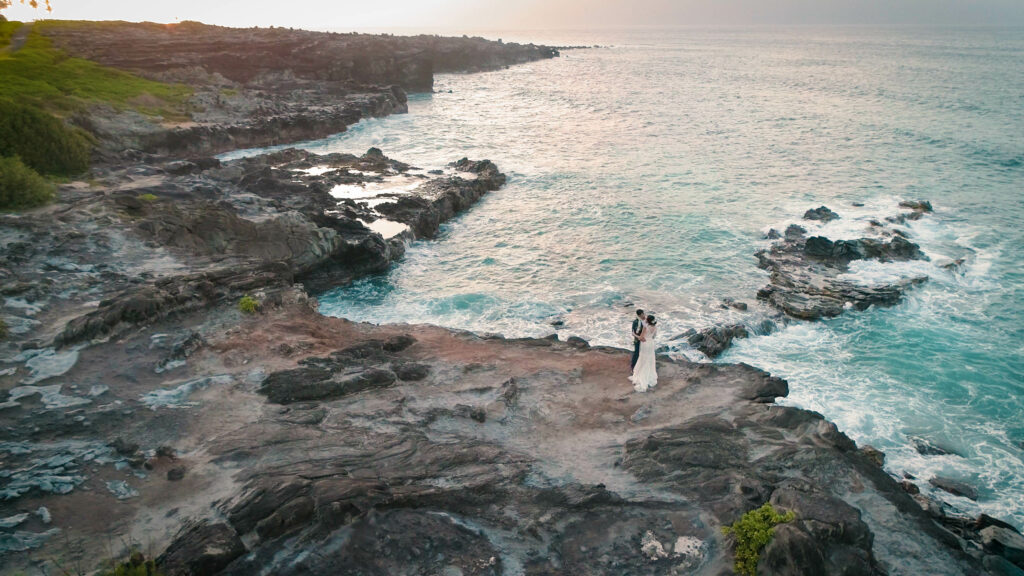 Here's an amazing day at Ironwoods Beach Maui Wedding Elopement Film. From the beach to the cliffs this location definitely has it all!!!

Makena Cove, Maui Hawaii Wedding
This beach is also known as the secret beach despite being very popular in South Maui Lava rocks surround the beach on both sides. It offers some fantastic sunset views. Hence a wedding photoshoot in the golden hour can make your big day all pretty and memorable.
The above list will give you some of the best destinations in Maui to plan your wedding. The beauty of Maui will make your special day memorable forever. If you have any questions contact us, we are happy to suggest some more options for the best Maui beach to get married.