Best Maui luxury wedding venues
Maui, Hawaii, is one of the most beautiful places in the world. The natural beauty of this island is unmatched. If you plan to get married on a gorgeous island, Maui is the perfect choice.
Its unparalleled scenery and romantic atmosphere make it a perfect place to get married. Maui is considered romantic because there are so many activities in which you can engage and have a wonderful time with your significant other. You can go hiking on Haleakala and watch the most stunning sunrise or sunset together, take aesthetic pictures and create the best memories that will last you a lifetime.
In addition to this, there is nothing else more romantic than a long walk on the beach with your partner, looking at the shining stars in the sky, and having deep conversations about the future and your life.
The island has the best beaches where you can tie the knot, but Maui has a lot to offer if you are looking for more luxurious wedding venues. Besides all the small beaches where you can have a small intimate wedding, there are many lavish wedding venues where you can have a big, luxury wedding.
Maui has several exceptional venues that accommodate every wish and desire you have for your wedding day. Here is a list of some of the most luxurious wedding venues on Maui.
This is a breath taking place for a wedding with an incredible oceanfront, aesthetic buy-out venue, and delectable food. The owner and chef of this resort, Peter Merriman, brought his innovative Hawaiian cuisine to Maui. The restaurant is one of the best on Maui, and the entire staff is extremely customer friendly.
The venue's sweeping ocean deck is a perfect place to get married, with the background of crystal blue pacific. You can hold an elegant reception and celebrate with authentic Hawaiian culture.
Is a beautiful estate located on the west side of the island of Maui. It is a private wedding venue with great weather, beautiful sunsets, and scenic views. It's located right on the water, with a pier to walk out on to at sunset for amazing drone shots. This is my personal favorite maui wedding venue.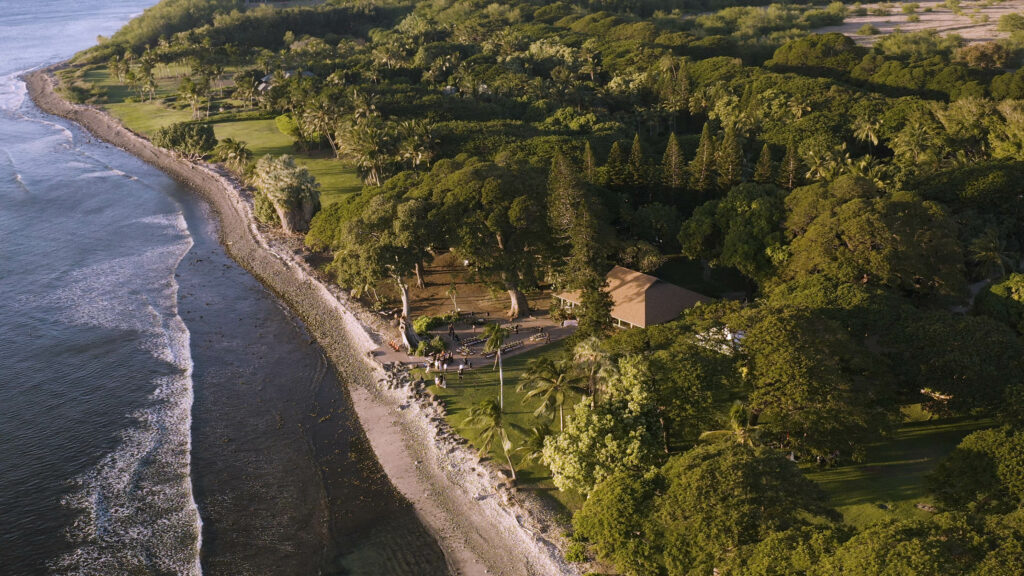 A very Modern and Luxury Resort, The Andaz Maui is located in Wailea resort in the heart of the Pacific ocean. It is an excellent place for a wedding with its luxurious suites, guest room, sea, and pool views. You can stay there after the wedding, relax with your family, avail yourself of the spa treatments, and enjoy the local activities.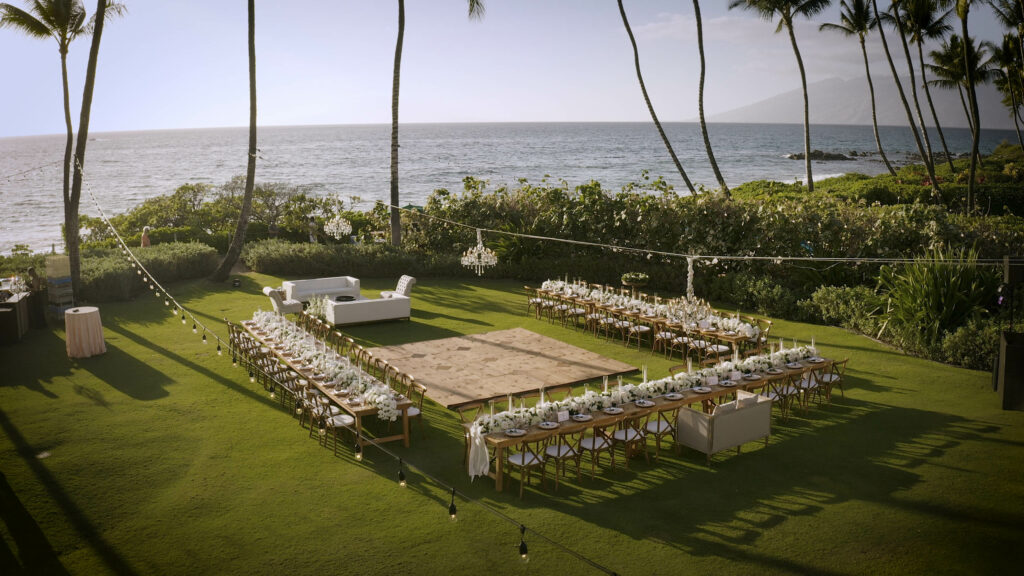 A vintage and elegant aesthetic, this venue is the perfect place to say "I do" and begin a new chapter of your life. If you already have a design for your dream wedding and want it to become a reality, you can do it at this venue.
The location offers an elegant and beautiful garden setting; some call it a botanical paradise because of its luxurious greens. The Haiku Mill is perfect for an intimate and elegant wedding.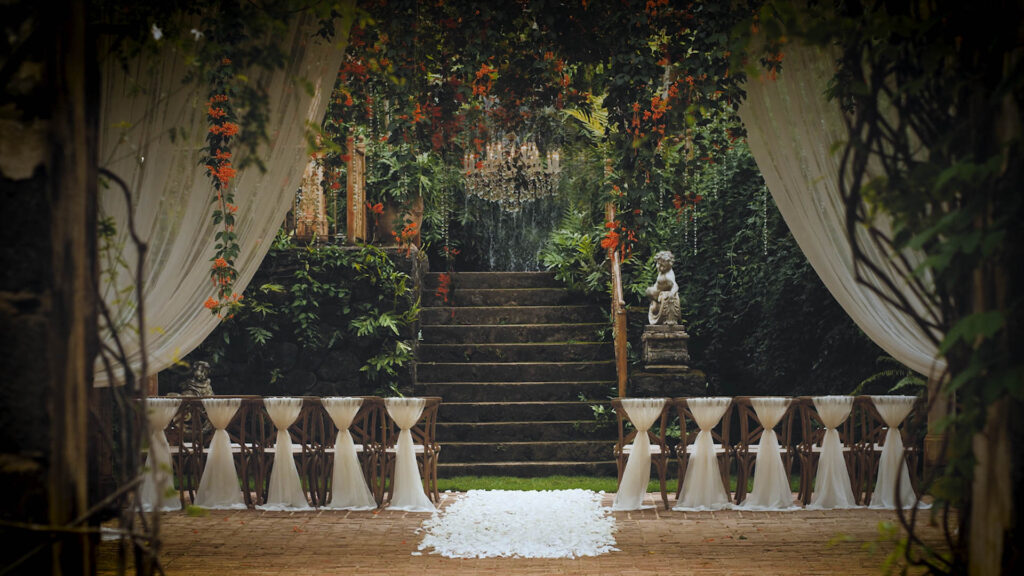 It is a fabulous family-friendly resort at Wailea. It has an open-air beachfront and unforgettable views. It offers adult-only pools and spacious accommodations, perfect for your dream wedding. There's several options for your ceremony and reception from their Plumeria point to their Ocean Front Lawn.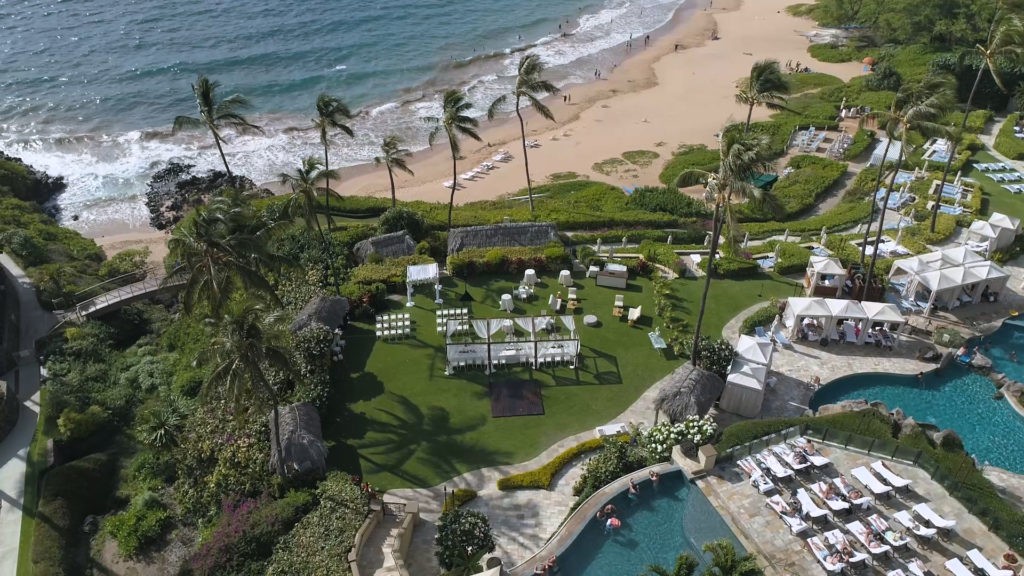 We hope you found the above article helpful and it gave you some fantastic venues to plan your wedding. In case of any queries, you can reach out to us, and we will be happy to assist you on choosing any of the best Maui luxury wedding venues.