Best Maui wedding resort venues
Maui has some incredible wedding resort wedding venues. Here's some of my favorite for a Maui wedding:
Olowalu Plantation House
Four Seasons, Wailea
The Haiku Mill
Merriman's Kapalua
Why is Maui an ideal place for a destination wedding?
Maui, Hawaii, is considered to be one of the most romantic places in the world. Exquisite oceanfront views, soft white-sandy beaches, and lush tropical rainforests make Maui the perfect destination for a wedding. The beaches, sunsets, sunrises and the island's stunning natural beauty make Maui one of the most beautiful locations in the world.
There is something about Maui that makes you want to share it with someone you love. It won't be wrong to say that Maui oozes romance, and it is the reason why so many people choose Maui as their destination wedding location.
Maui offers plenty of romantic activities for new couples, such as watching the sunrise from Haleakala with your better half, taking a sunset cruise, booking an adventure Zipline tour and so much more.
Famous wedding resorts in Maui
Since so many people go to Maui for their wedding, the island has many popular wedding resort venues. Hi Focused has 15 years of experience as a Maui wedding videographer.
We have had the privilege of filming all the best wedding venues Maui has to offer. We have filmed weddings from remote beach locations, adventure helicopter cliff weddings and elegant multi-day resort weddings.
The best Maui wedding resort venue is The Olowalu Plantation House. This private wedding venue is located between South and West Maui, on the way to Lahaina. It has a large lawn which is great for tents and reception. Olowalu Plantation House also provides a place to get ready. It's a private estate so it will just be you and your guests at your Maui wedding. During sunset there is a pier to walk out on to at sunset, EPIC for Maui wedding drone shots. The weather here also tends to be very good.
Another location that can be a beautiful choice as a wedding venue is The Four Seasons Resort, Wailea. It is one of Maui's top-rated resort wedding venues, and by watching our wedding videos shot there, you can understand why. The beautiful Maui wedding venue is located in Wailea, Maui's south shore. It has a beautiful Maui coastline with pristine beaches. Furthermore, it is located on the dry side of the Island, so the likelihood rain is pretty low.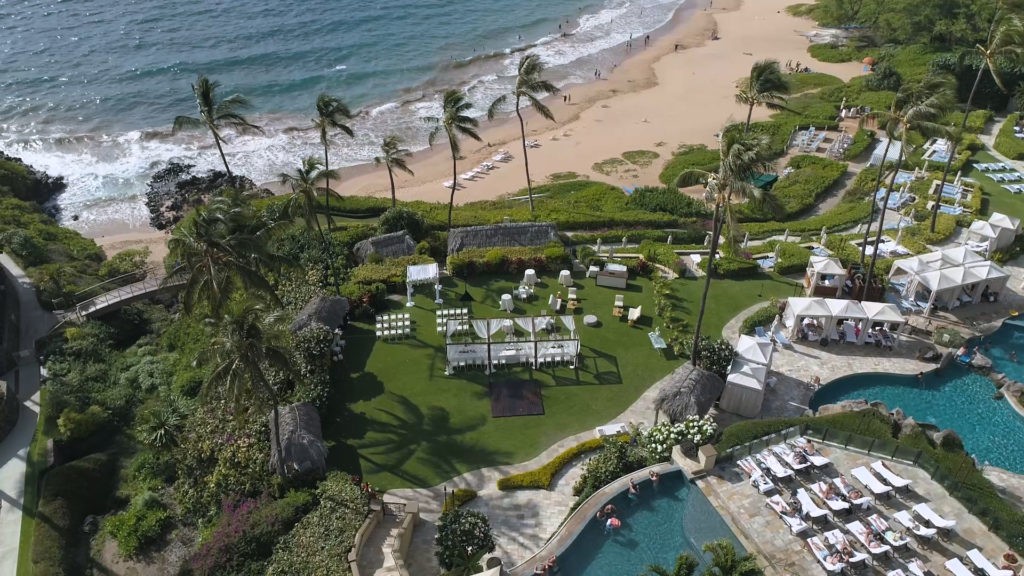 Merriman's Kapalua is also another gorgeous private wedding estate located on Maui's south shore. The stunning Maui coastline, ocean waves, palm trees, and light make for an exceptional location to capture incredible drone and land shots. One note is you need special clearance by the FAA to drone at this venue which we have.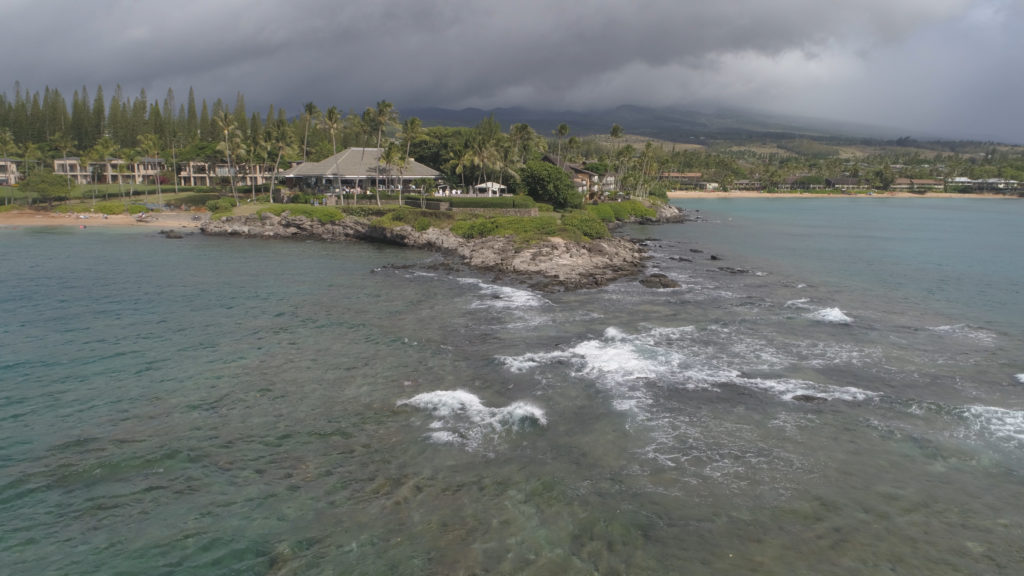 Haiku Mill can also make an elegant Maui venue for a wedding. It captures a unique and magical feel that no other Maui wedding location does. With its vintage look and unique feel, it is inspring to film a wedding there because everywhere you shoot has amazing light and stunning decor.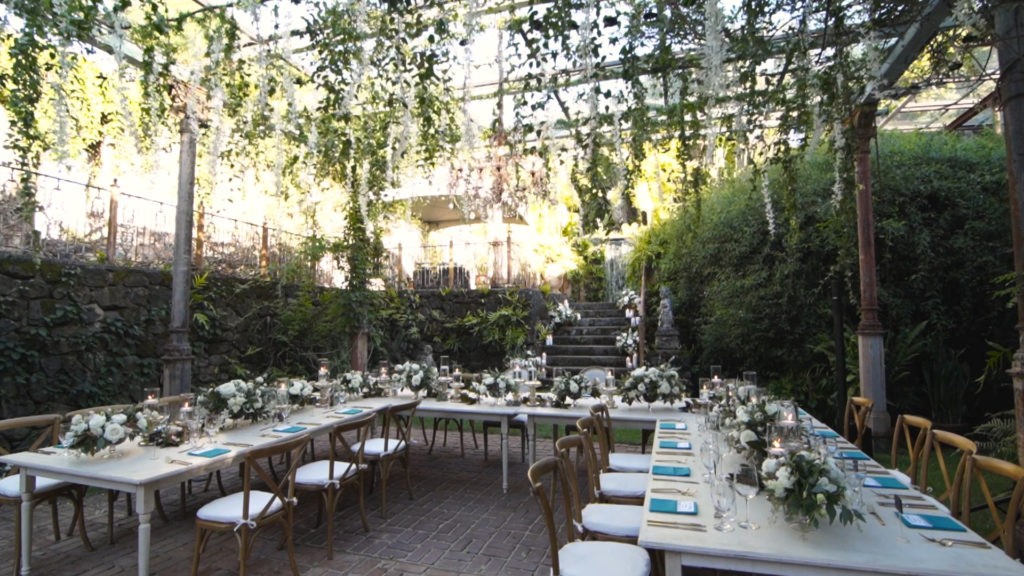 These Maui Wedding Venues will help you choose a suitable location for your dream wedding. For any queries, you can reach out to us and I could give you my top Maui wedding venue recommendations for your Maui wedding day!