Drone Cinematography has changed so much over the years. I remember starting just about two and a half years ago with a GoPro attached to my Phantom 2 drone flying my drone around Maui, Hawaii. We also had to solder wires to connect it to a transmitter so we could see what we were filming, this is called first person view, FPV. Now drones have cameras already integrated with the drone. For FPV just plug your smart phone or tablet into your controller and you can see what you are shooting and have full control over your camera settings as well as drone settings and various intelligent flight modes. The intelligent flight modes are amazing too! When I had my Phantom two there was really just 3 flight modes now there are many many more. You can do tripod mode for steady slow controlled shots, you can do tap to flight, simply tap on your screen where to fly to, you can do active track, pick a moving object and it will follow it, all pretty amazing and useful too! The quality on the cameras are getting more and more professional too. For me as a professional filmmaker I want the highest quality possible and the current Phantom 4 Pro has amazing quality. It has an impressive 1" sensor, that shoots 4k resolution at 60 frames per second with great clarity and high performance in low light conditions. This is truly a professional camera that can fly. On top of the ease of use, set up time, camera quality and flight modes the Phantom 4 Pro drone has forward and back sensors for obstacle avoidance. I tested them by flying the drone straight at me full speed where it stopped about 6 feet away! The batteries last about 40% longer too. The Phantom 2 with a Go Pro and FPV was about $2000 now, 3 years later you can get the Phantom 4 Pro with so much more for $1599. Pretty awesome!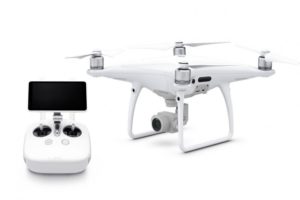 With the power and abilities of today's drones, come regulations. As a drone pilot you are either a hobbyist or a professional. If you make any money from flying your drone you need to get a Small Unmanned Aircraft Pilots license called a Part 107. It's a multiple choice test, that test extensive knowledge on weather, aeronautical knowledge and reading sectional charts (maps for pilots). It's no easy test and takes time to study. If you are a hobbyist all you need to do is register your drone with the FAA and of course follow their guidelines.
For me as a wedding filmmaker, here on Maui, the use of drones really add a high production value to my films. It gives the viewer a perspective on the location like nothing else can, especially videoing such scenic wedding venues as we have here in Maui, Hawaii. Flying my drone has given me a renewed appreciation in the beautiful place we all live. My last drone film Drone Maui was featured on KHON News and The Down Town LA Film Festival.
So in a few short years, drones have revolutionized the industry in so many ways. Drones give us a new view of the world that we never had before. With technology advancing so fast and drones still being realitvly new, I'm excited for what the future holds for these modern filming marvels.
Drone Maui as featured on KHON & The Downtown LA Film Festival
Filmed in 4K on the Phantom 4 Pro https://amzn.to/2wNWAe9
This video and description contains affiliate links with Amazon.