How to film a good Maui travel film
Traveling to Maui and want an amazing travel video? Read this article for some useful tips on how to capture the perfect maui travel film.
Fly a drone
Use a GoPro
Time Lapses
Point of View Shots
Details
Editing
Why should you travel to Maui?
In our hectic daily life, it's crucial to take a break. It is essential to travel every once in a while with your family and friends and forget about worldly problems. You only get one life, so make the most of it by traveling and exploring the beauty of our planet. If you are looking for a heavenly place to escape from your reality, we recommend Maui, Hawaii. The island is full of natural beauty and wonder. It is described as a paradise. There are numerous activities to do in Maui like swimming, surfing, hiking, etc. You can enjoy these activities with your family and friends and make lots of memories. If you are one of those lucky people in the world that get to visit this heavenly island, make sure to capture all the unique and magical moments with you and share them with the world. You can put them on social media or on Youtube or Vimeo for others to see and enjoy beautiful, Maui.
What are the things to consider while shooting a Maui travel film?
To make the best travel film in Maui, there a lot of things to consider. Filmmaking is an art, and it requires a lot of skill and experience, especially when it comes to capturing the best shots from the best perspective.
Here are my top tips in how to video a good Maui Travel Film:
Fly a drone
Nothing captures Maui in the way that a drone does, with all of its amazing landscapes, ocean views, cliffs, beaches, waterfalls and rainforests and of course, fly safely and follow FAA guidelines.
Use a GoPro
GoPros are amazing with their shock proof body, water resistance, hyper smooth settings and high resolution with a small body compact. GoPro's are great because you can film easily without fussing with lenses, they're light weight and the image is amazing. I would recommend filming at 4k/60p with hypersmooth on or 2.7k 120p for cliff jump shots. A monopod goes nicely with a GoPro to help keep it steady and have a little more reach especially when snorkelling. Make sure to bring lots of battery and extra micro SD cards though. GoPro's are good in low light so be mindful of this.
Time lapses
These are pretty easy to set up and can be shot from an iPhone or GoPro with their built in app. Great for sunsets and sunrises. A must in a any travel film. Using a 2-4 second interval is a nice starting point for a timelapse.
POV, point of view shots
POV shots are great, they put the viewer there. Holding hands while walking. Selfie cliff jumps, cheers with drinks all make for great POV shots.
Details
Don't forget the details with simple filming. With so much action of all your Maui adventuring it can be hard to just stop and take basic video clips but once you get to editing and putting it all together a static shot can be a nice break from all the moving of GoPro action shots, time lapses and drone. I think having the variety of focal lengths make a good film. The height of the drone, the immersive shots with the GoPros, the passage of time with time lapses and then the subtle beauty of basic static shots will all come together with your film. Follow the KISS rule (keep it simple stupid) shaky footage is one of the biggest signs of an amateur. To stop for 5 seconds and get a solid shot will make a big difference over just quicky shots. If it's a choice, it's best to shoot less but when you do shoot with more purpose and patience.
Editing
My top tip is to keep the Maui travel video short, trim and trim again use just the very best. If you can't part with some shots do a long version and a 2 min version. Make your colors pop by adding saturation, contrast and vibrance. Adding sharpening to blurry shots can help and stabilizing shaky footage can make an unusable shot very usable. Also edit your Maui travel film to the music tempo. Choose a song with a nice build and good crescendo, think beginning, middle and end.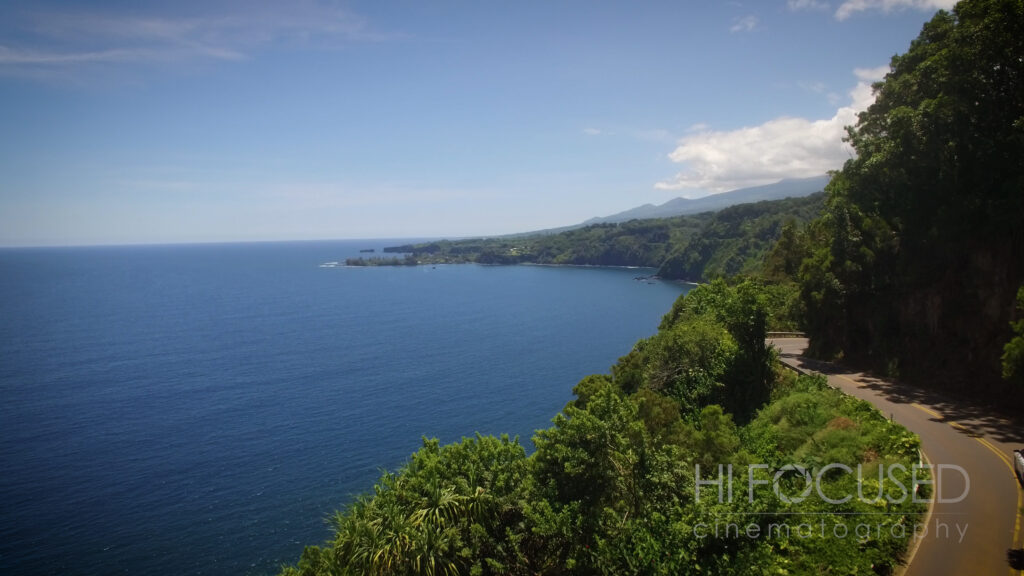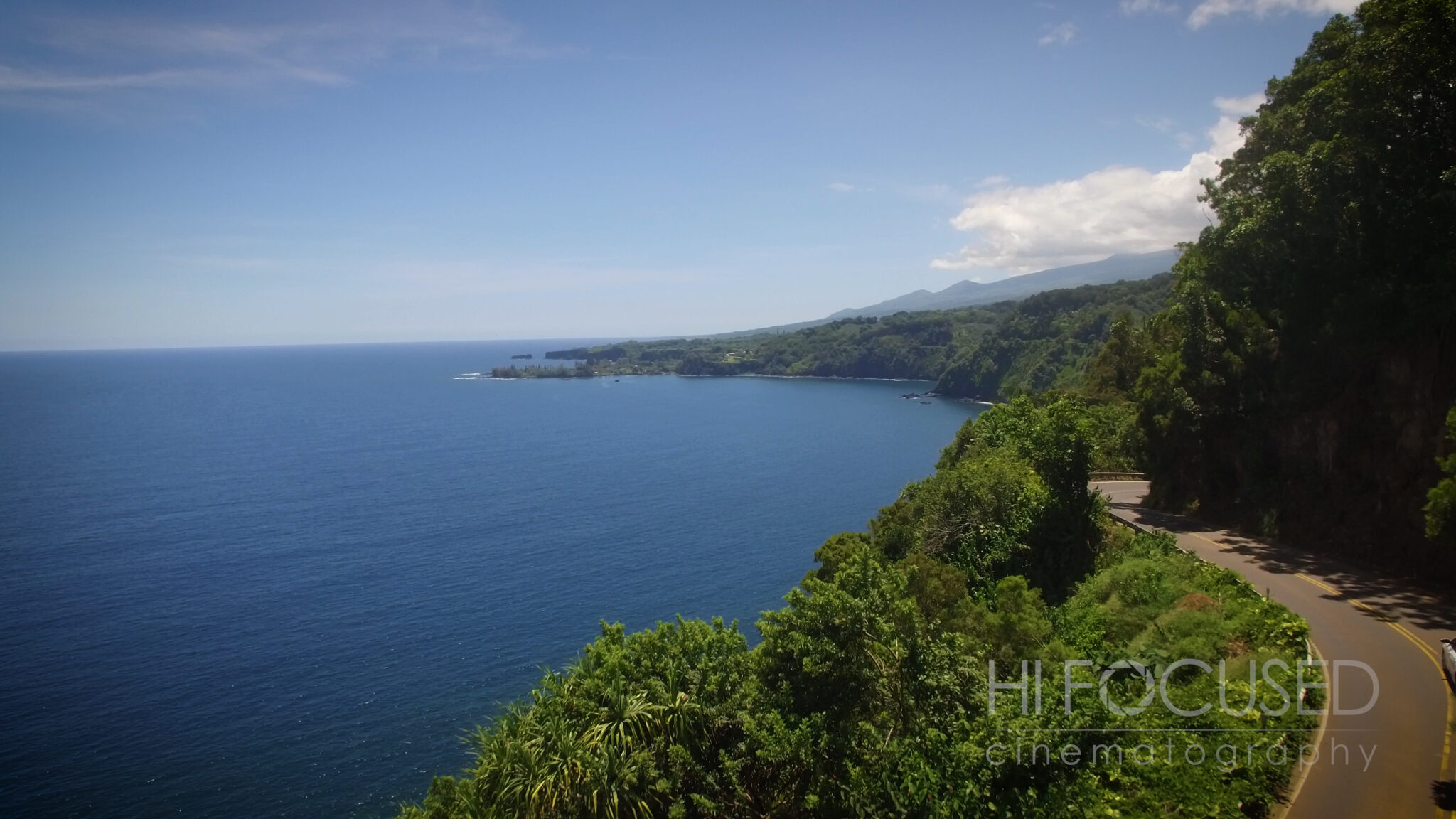 Or hire a professional Maui travel videographer.
If you feel like you aren't up to the task, you may hire a professional Maui travel videographer. One of the most important things to do is solid research before hiring a videographer. You should refer to some good travel films and decide the type of style you want to shoot in. Every videographer has a different shooting style, so before hiring, you should make sure that your videographer matches your style and aesthetic sense. You should also keep track of the budget. Hiring a local Maui travel videographer is highly recommended as they would be familiar with all the hidden hikes, beaches and best locations to film.
We hope the above tips will help you shoot the best Maui travel film of your Maui vacation. Feel free to contact us with any questions!