Hui No'eau Visual Arts Center Maui Wedding Venue
Here are my thoughts on this Maui wedding venue from a Maui wedding photographer's perspective.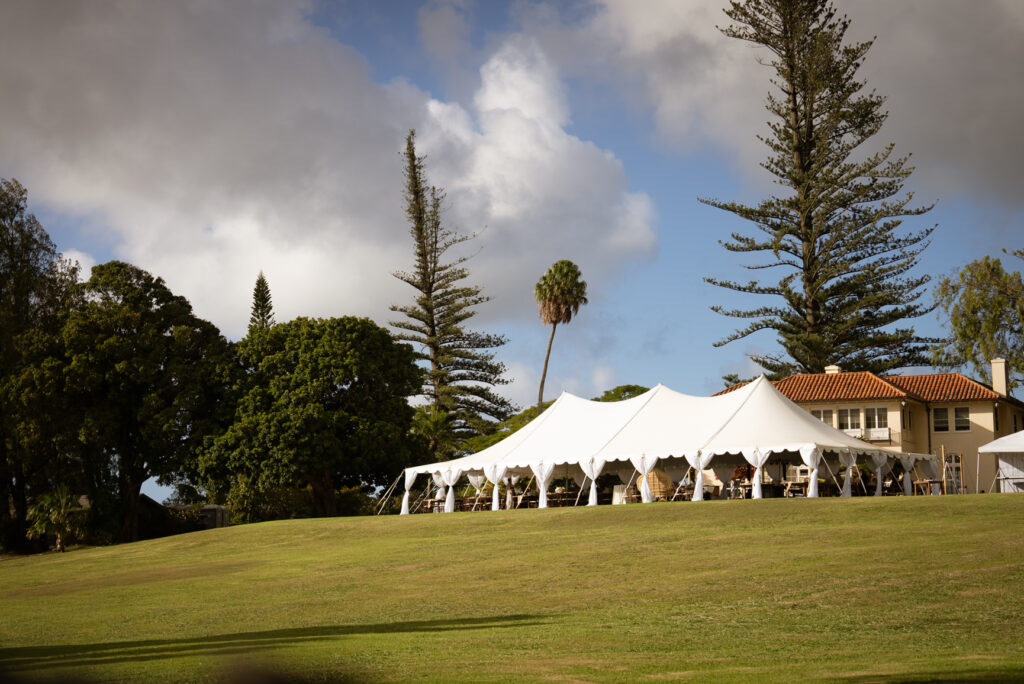 Hui No'eau Visual Arts Center Maui Wedding Venue, is unique because it's in up country Maui. Where as, most wedding venues on Maui are coastal this wedding venue is about a 20 minute drive up Haleakala.
This gives the venue much cooler temperatures. The trees and country side give it a more forest and rustic feel. With the Haiku Mill not currently in operation, this is your closest alternative. It definitely doesn't have the same personality as Haiku Mill but if you want that country feel here on Maui this is your best choice.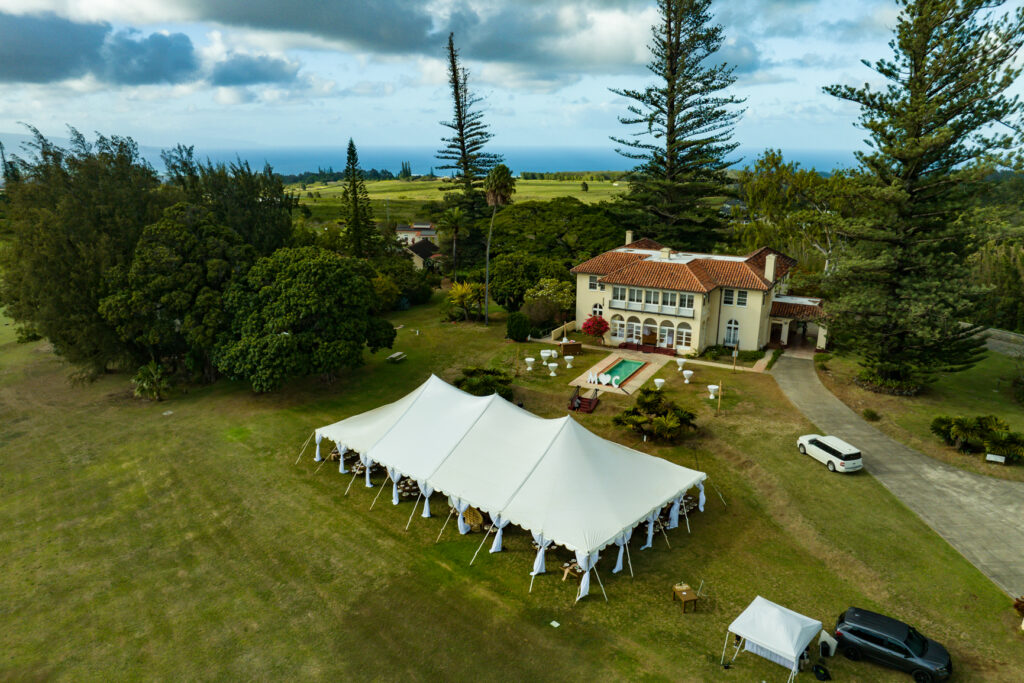 For getting ready there is a bridal suite which is adequate but took some work for us to rearrange the room to get good natural light and a clean background. For the groom to get ready I'd recommend him arriving dressed and we can re-enact him doing a few shots prior to the ceremony.
The ceremony site can be shaded with the tree over head, there is also the option to have the ceremony on the steps as well. The reception is close by and tented on top of the hill adjacent to the ceremony. The overhead shade at this venue creates an even flattering light vs. the high contrast sunny light you can get at some of the more costal venues. For magic hour we got some really pretty light shining through the trees.
The reception set up was nice but I think you do have to bring in port-a-potties. I really liked the cooler temperature, it's very rare I wear a jacket at a wedding reception. That's my personal experience of the Hui No'eau Visual Arts Center as a Maui Wedding Venue.
If you'd like the rustic feel here on Maui, with cooler temperature, I'd take a closer look at this venue. Be sure to check out my videos below to get a better idea of what I have written about. If you have any questions please feel free to reach out, I'm happy to help!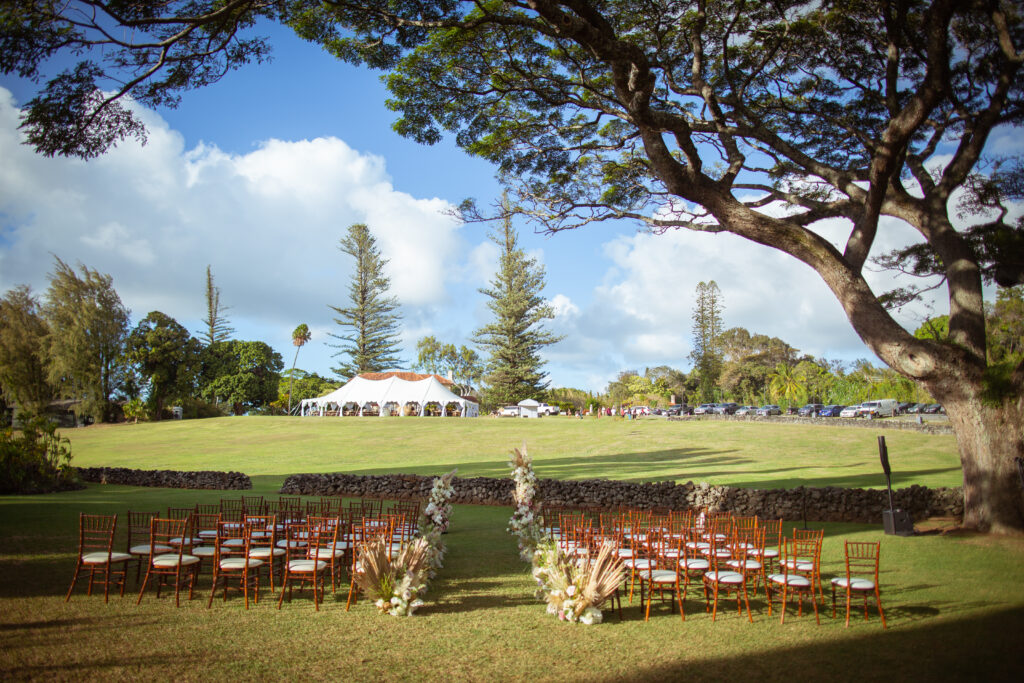 Hui No'eau Maui Wedding Venue / HI FOCUSED
Hui No'eau Maui Wedding Film / Micah & Chelsea / HI FOCUSED