Perfect Maui Proposal and Engagement Videography and Photography
Are you looking for a professional to perfectly capture your Maui proposal and engagement? We offer professional Maui drone proposal video and photo as well as ground engagement photography and videography. I will help you plan the perfect surprise Maui proposal. I can help you find the perfect location, I will get the permit and timeline the event so that it is a complete surprise to your fiancée to be. I can also secretly mic to capture what you say for your Maui Proposal! We offer many other options as well for your perfect Maui proposal!
Here's a Maui proposal at Honolua Rainforest, Maui Hawaii.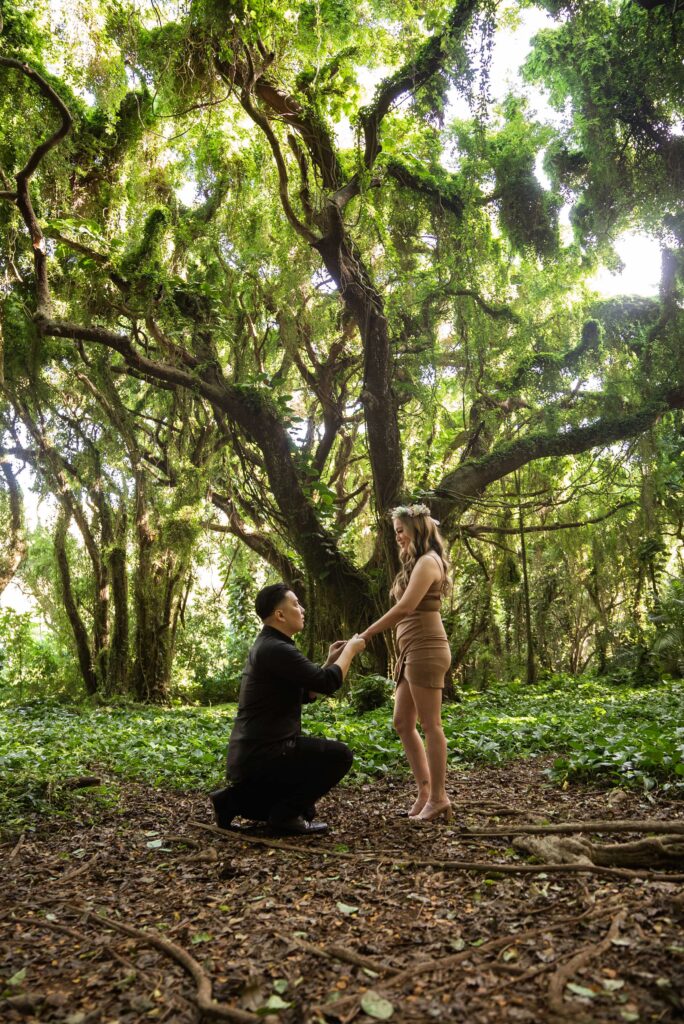 The drone at these proposals has been very popular, my drone video and photos of a proposal are unlike anyone else is offering here. Here's a couple of my favorite proposal films and shots. Please contact us today to video or photography your Maui proposal. Here is another Maui proposal at one of my very favorite locations Ironwoods Beach.