Maui's top 4 sunset locations
Maui is world-renowned for its incredible sunsets. Are you looking for the perfect location to watch the sunset? Here is Maui's top 4 sunset locations:
Maui is a place known for its scenic beauty. It is described as heaven on earth. The swaying palm trees, white soft beaches and juicy pineapples are just a few things that will make you visit Maui. But perhaps one of the best reasons to visit Maui is the breath taking views and eye-catching landscapes.
Maui is undoubtedly the most beautiful island in the world. It is also a fantastic place for a Maui wedding or honeymoon as love is always in the air on Maui. In addition to this, you can also visit there for a family vacation or personal getaway.
Many people go there with their families to spend some quality time and experience the adventure of their life. In Maui, there are many activities to enjoy, for example, you can go swimming or surfing on Kaanapali beach or just relax and enjoy the warm glow of the Hawaiian sun. You can also go hiking, cycling, camping, Maui really does have it all! But if you are interested in capturing gorgeous views of Maui and see all the wonders of this incredible island, then you should visit the best sunset locations in Maui.
Sunsets are so beautiful and romantic. Watching an evening colourful sunset with your loved one is so soothing and beautiful. Witnessing a stunning tropical Maui sunset should be on everyone's bucket list. If you are someone who gets a chance to experience this wonder, you should not miss out on the locations for Maui sunsets mentioned below.
Haleakala National Park
This should be the first location on your list for watching an EPIC sunset. It is one of the most beautiful places on the island and offers the most stunning views. It's cold up there so dress and prepare for it but the vantage point of sunset into the ocean from 10,000 feet above the ocean is an amazing experience. I think it's as beautiful as sunrise there.
Front St. Lahaina
If you'd like to see sunset with a tropical drink while eating fresh fish, pick a restaurant like Kimo's on Front street with its ocean view seating makes for an amazing happy hour and dinner date.
Lahaina Pali Trail
This is also a fabulous sunset location. But first, you have to hike 10-20 minutes from the Ukumehame trailhead to get to the viewpoint. The breath taking view of the sunset here is worth every step. You also don't have to hike to the top for an amazing view, in just 15 minutes you have a great location for some awesome shots!
Po'olenalena Beach Park
This is another great beach to catch the best sunsets in Maui. At this beach, sunsets glow with bright orange colors filling the sky. It's also easy to access just past Wailea, towards Makena. The long beach makes for a nice sunset walk.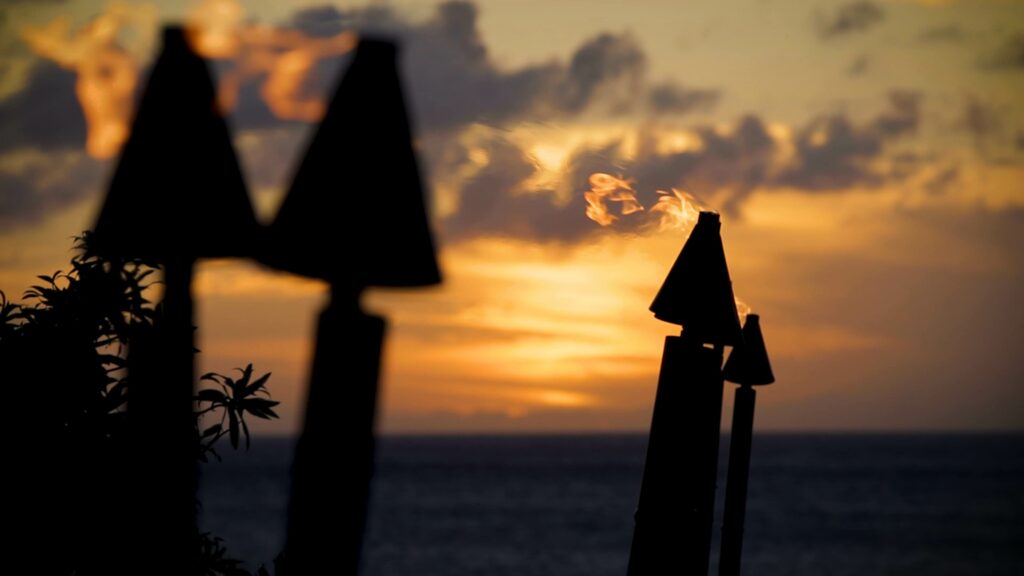 Apart from the above-listed places, If you don't want to search for individual perfect sunset spots, you can go on sunset cruises, there are many great options on Maui. Several sunset cruises sail around the coast and secret island spots. During the cruise, you will have front row seats for Maui's most stunning sunsets. I remember the Pacific Whale Foundation Marty Dread cruise on Fridays. If you need more information or have any questions please let me know!