Our favorite Maui wedding DJs
If you are looking for a beautiful island to get married to, Maui is an ideal choice. It is a tropical paradise. Having your wedding at a romantic place like Maui will make your special day even more memorable.
Maui offers all types of services for your wedding to be entirely according to your style. From a small, intimate wedding on a beach to a luxury wedding in a resort, Maui will make your dream wedding vision come true.
At any wedding, apart from a beautiful location and delectable food, music is also significant. It can make or break your entire event. The ambiance that a DJ can create in a wedding venue through good music is magical.
From the bride walking down the aisle, the couple's first dance to guests dancing joyfully in the evening, music plays an integral part on this special day. But how can you find a good DJ in Maui for your wedding? It is quite a struggle. But worry no more!
We have got you covered. Here is a list of the best DJs in Maui for your Maui wedding:
DJ Del
DJ Del is one of the best DJs in Maui. He has some of the best reviews from his customers. They say: "Dj Del was the best choice we could have made for our wedding. He executed everything perfectly and had a great system in place to make sure that all our favorite songs were played." They also thanked him for making their wedding day so memorable. DJ Del uses the best quality audio and sound equipment. And he plays at all events like wedding rehearsals, parties, and after-parties.
Maui Wedding DJ
It is a boutique wedding entertainment company specializing in destination weddings and special events. They offer Maui's finest collection of DJs, musicians, MCs, and more.
It is one of the top-rated and most requested mobile Dj companies on the island. They offer DJs at all sorts of locations like the Four Seasons, Sugar Beach Events, Olowalu Plantation House, and more.
DJ Liam Grist provides premier entertainment, design, and production services for private events. He is a wedding DJ and MC. He caters his entire style, setup, and services to your unique event on Locations like Maui, Kauai, Oahu, Kona big island Hawaii and Bay Area, CA. He has fantastic reviews from his clients, saying that he is organized, easy and fun to work with.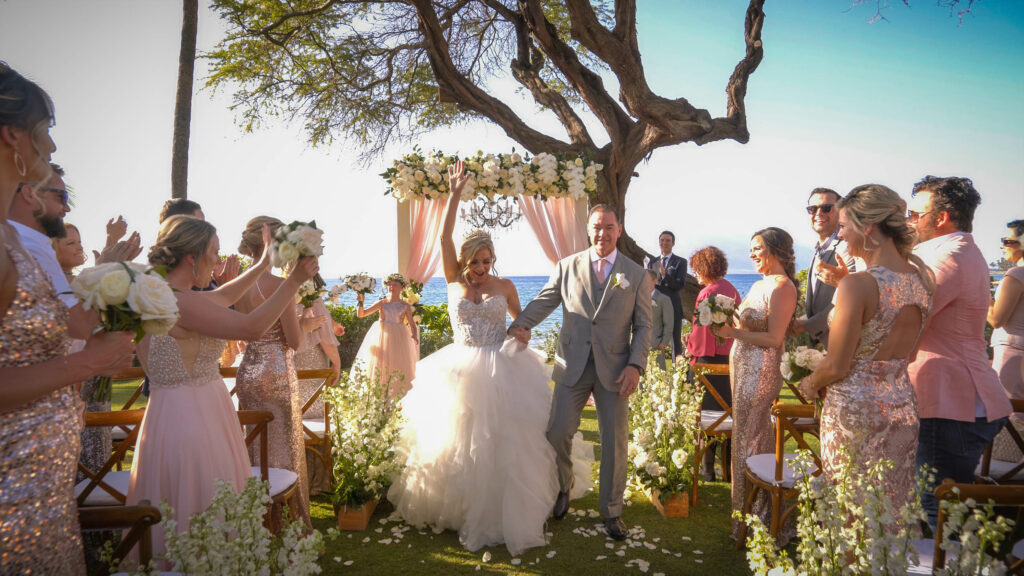 A wise man once said, "Music changes a lot of things. It has the power to make anything magical." Hence, for your wedding to be memorable forever, make sure to hire the best DJ in town.
We have listed some top-notch DJ companies above, which will help you choose a DJ that suits your music taste for your big day. They will make sure you and your guest dance the whole night away. Let us know what you think of our favorite Maui wedding DJs and in case of any queries, you can reach out to us.