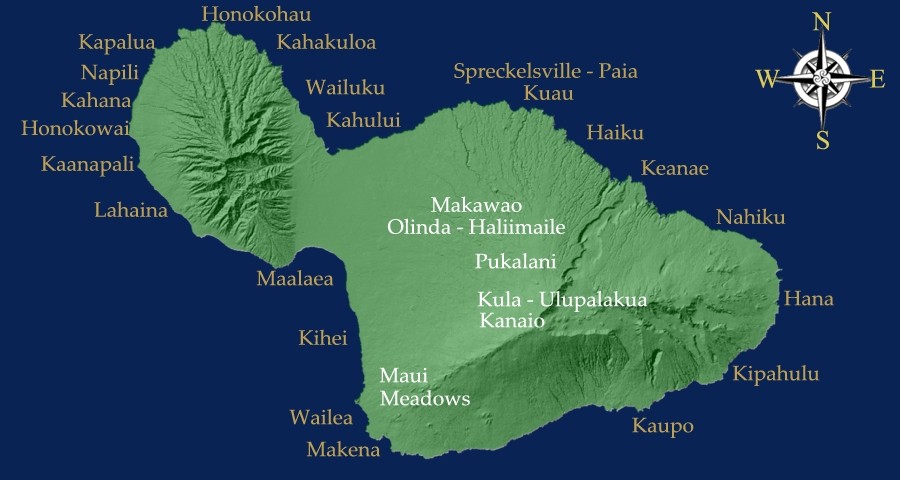 Vacationing on Maui
Our island slogan is "Maui no ka oi" means "Maui is the best." Maui was voted #1 in the U.S.News Travel survey of best vacations spots in the USA. We show up at or near the top
in many other surveys and for many good reasons.
Maui has white sand beaches but also black and red sand beaches, all nestled
picturesquesly between dark black lava points. We have Haleakala National Park that is really
two: one the summit of extinct and unique volcano and one at its base in tropical remote Kipahulu. (links to all places mentioned here and more are at the end of this article) Legend says that the demigod Maui went to the top of Haleakala to lasso the sun to slow its journey down to give him mother more time in a day to finish her work. And Maui never has the short days that other states in the US have.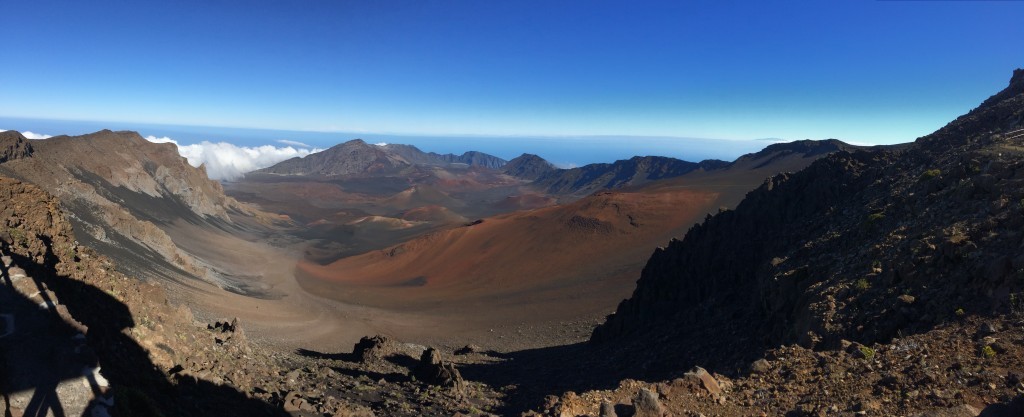 Hana is on the way to Kipahulu and the road to Hana is a journey of breathtaking beauty with sparkling waterfalls on one side and an unimaginably blue ocean on the other. I have shot some of my best drone video along this road.
For those of us who live on Maui, a big part of the appeal is the abundant unspoiled natural beauty everywhere yet city conveniences. Maui has a world class theatre venue where such entertainers as Elton John and The Shanghai Circus performs, many art galleries, shopping from Walmart to Neiman Marcus and Whole Foods and malls with movie theaters, dining and free entertainment.
Maui's ocean sports have something to appeal to all ages and tastes. Whale watches, snorkel cruises, dinner and cocktail cruises in the calm waters are favorites. I was able to shoot video of Maui from offshore on the Pacific Whale Foundation boat, one of the best tours to consider doing. Snorkeling from shore is excellent nearly everywhere but a favorite spot is Black Rock in Kaanapali, just north of Lahaina. Parasailing, jet skiing and sports fishing are available for the more adventures. Surfing, body surfing are popular sports and skimming at Makena Beach is something to see if not do. So much open space and beauty, yet Maui has lots to do on land as well. Of course, we have great hiking in the beautiful tropical valleys or high ridges with their breathtaking views.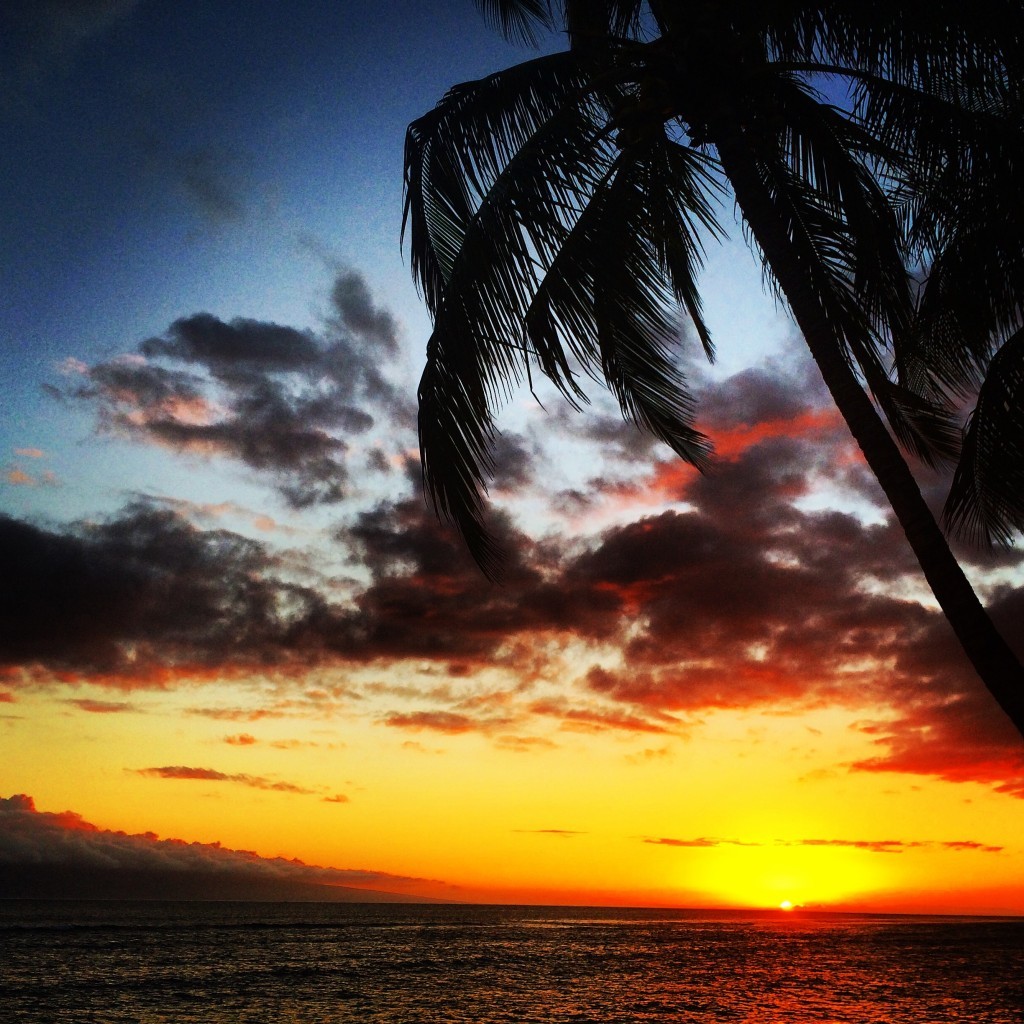 But we also have eco-tours, ziplines, downhill biking from nearly 10,000 feet, ATV rentals, paragliding, disc golf, lots of golf courses, and much more. One of our favorite places on Maui is Iao Valley State Park where we go to hike, swim and to gather fruit and flowers. A Hawaiian friend said his grandparents told him that to step into the waters there was to gain a day of life.
Shooting videos of Maui has been one of my life's pleasure and in the ever changing light, I can video the same sites and have a new perspective on the scenery. I hope you have a great time here on Maui and if you have any questions feel free to ask!